Halloween Party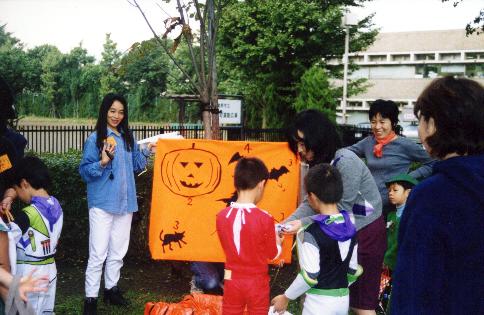 The annual Halloween Party on October 25, 2000 was a great success, with 65 children from Koala Bunko and Natural English classes participating. On the morning of the party clouds and winds threatened, but luckily the weather held and we could have the "Trick-or-Treat" portion of the party outdoors as planned.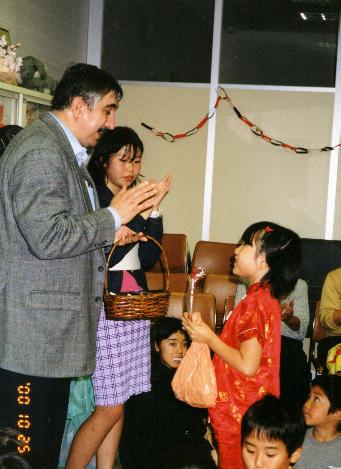 This year, there were prizes for the "Best Costume" in several categories, including Ethnic Costume and Handmade Costume. Ron Zavislak was the presenter of the prizes, though the difficult job of judging was left to other adults present.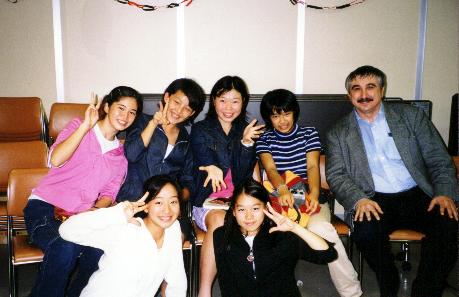 Another new feature this year was the help received from Seikei University Junior High School students, pictured at right. The staff of the City Hall also came outside to welcome the children. Thank you one and all for making this a special event for the children!