Covenant Players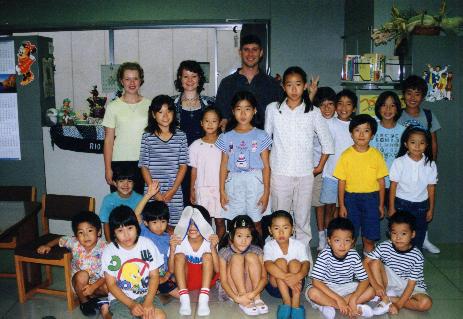 On September 13, 2000, the Covenant Players performed for Koala Bunko children, Natural English members, and their guests.
The group performed a skit about a Chocolate Factory, and another about a Russian Girl. Their style is to interact with the children during the performance, and they encourage participation from everyone. All children could participate in a gesture game, and some children were called up on stage to act, as well.
It was a very fun afternoon for everyone in attendance!